The symbol for anything to do with romance or love is the heart. It is the eternal depiction of romantic feelings and expressions of love. So what could make a better romantic gift than one that incorporates the shape of a heart.
This personalised compact mirror in the heart shape carries your favourite pic with your partner.
The 'I Love You' candle is a beautiful gift that glows when you light it up. In addition it is also a pretty gift for the home.
Solve this heart-shaped jigsaw puzzle to reveal your picture! This romantic is a smart and fun gift.
Get these exquisite glass photo frames for your love with sweet pink floating hearts. A great anniversary or Valentine gift.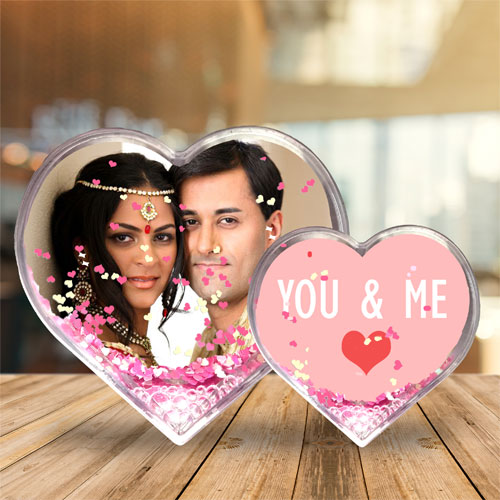 Capture your favorite memories in this romantic glass frame gift. A thoughtful gift for her or him on your special day.
The hearts and flowers clock gift is a wonderful couple gift. It is a very useful gift as well that is also a personalised gift.
These heart shaped items are perfect gifts for anniversaries but also make great wedding gifts, valentine gifts or just a sweet gift to woo your sweetheart!