Spice up your accessory collection or make someone's day with some cool and quirky gift ideas for earrings. While accessories usually blend with the clothes we wear, sometimes we could use them in a way that jazzes up the whole outfit, even becoming the show stealers.
1. Try out these cool LED Earrings. A funky accessory that's going to turn heads in any party! These colored earrings are cool gifts that can be switched on or off depending on your mood and can easily be put on to your ears. 
2. Here's one to make you laugh, the Beer Bottle Earrings. Light and quirky these beer bottle shaped accessories are a cool addition to your wardrobe and sure to make heads turn. A funny gift for beer lovers!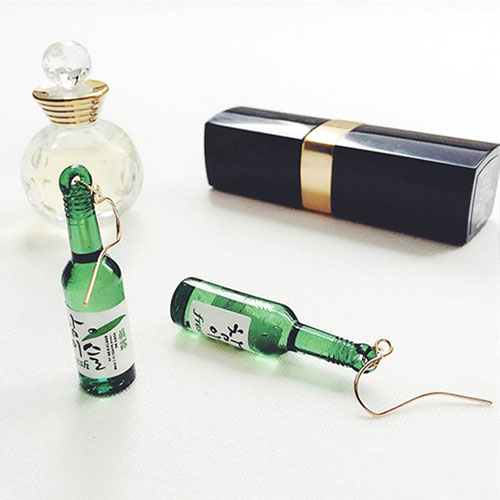 3. Personalised gifts are always appreciated by everyone as they give an emotional touch to the gift. These creative Photo Earrings are an off beat gift for girls that carry things off in style. This personalised set of earrings has a funky twist – artificial flowers beautifully crafted into earrings with your photo on them.
4. Owl jewelry has been in vogue for a while and will continue to be. If gifting jewelry is what you want to do for your woman, the Funky Owl Earrings are a safe bet. These cool turquoise owl earrings make neat little gifts and are smart casual day wear.
Add a little zing to your collection or surprise your best friend, girlfriend, mom or sister with these unique jewelry ideas, perfect for gifting on any occasion!