The history of pocket watches can be traced back to the mid 16th century. It began as a convenient variation of the clock but was also a fashion statement for men. Before they were kept in pockets, pendant versions were more popular. But then the size and design changed it to being relegated to the pockets.
Things changed completely when wrist watches came into the picture and pocket watches became more of a gift item. They fast turned into nostalgic items or thoughtful gifts that were connected to memories.
Although pocket watches fall in the zone of antique gift items, they can also be a snazzy combination of retro and cool. Like these superhero pocket watches of Captain America, Superman and Batman.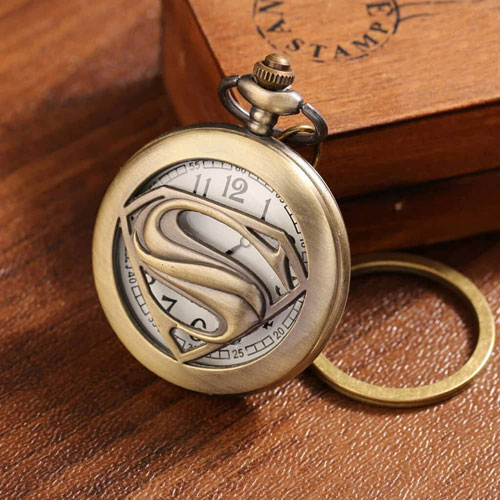 Earlier such items were scarce and hard to find, and mostly at pawn shops or antique shops but now they can be found as online gift options and are not that hard to find. They are also available at multiple price points to suit everyone's budget and for any person. It could be a gift for grandfathers, gift for dads or even a special gift for friends.
The variety of pocket watches available make them a great gift idea for young people as well as the older generation. And the best part is that these can be gifted at any time and don't even need an occasion. The pocket watch is indeed a timeless gift!