Do you have that one family member who can listen to or play music all day? Or that friend who always has his/her earphones on, grooving to the beats? Celebrate their passion for music on World Music Day with gifts that encourage their love for music.
1. Rockstar Frame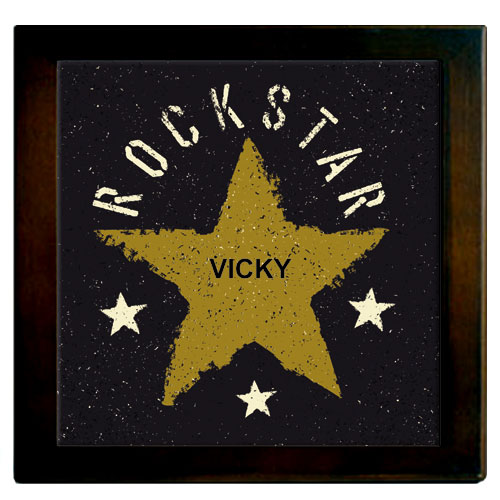 A cool personalised frame for your cool rockstar friend. Immortalise their name like their favourite bands or singers. It's a cool gift they can put on their walls forever.
2. Speaker Lamps
These unique lamps with speakers in them are a great combination of a useful gift as well as one that will give a lot of joy to a music lover. With your cherished pics on the lamp, they are equipped with bluetooth speakers to enjoy your favourite music at night in the soft glow. One of the lamps also comes with a clock making it an all round perfect gift.
3. Guitarist On Call
A unique gift idea for that special person in your life who loves music. Gift this wonderful musical surprise on birthdays, anniversaries and other special occasions and make the day a huge success. Nothing beats live music.
4. Beatles Coaster Set
This one is for the golden oldies fans, a set of coasters with The Beatles' pics on them. This evergreen band is a favourite that spans generations. The colorful coasters also make a lovely home decor gift and brighten up the house.
5. Earphones Case and Speaker
These two items are a must have for anyone that is passionate about music. The high quality bluetooth speaker has a suction cup at the back and can be put up on walls and fridges etc. making it a very practical gift. Earphones are a must have accessory when it comes to music, and one needs a safe place to store them. This cool personalised airpod case is an awesome gift idea.
Choose whatever truly fits your music loving friend or family member and give them a magical & musical gift that they will hold above any other and make World Music Day on 21st June.