The digitisation of photographs has given us a huge collection of amazing pictures which can be modified with many filters available in many apps. This gives us beautiful pics in different modes and looks.
Another way to make your photographs interesting in a unique way is by converting them to portraits or sketches. A portrait version of your favourite picture can also make a wonderful gift for special people in your life.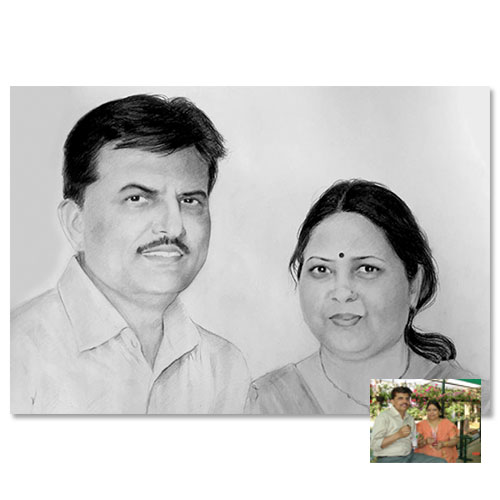 There are many different types of portraits that can be made, like watercolor, oil paints, charcoal, pencil colors etc. Each medium gives a unique look to the pic.
Portrait gifts are a great idea as they suit any occasion. They are lovely as birthday gifts, anniversary gifts or even house warming gifts.
The most interesting feature about this amazing gift idea is that these portraits are hand made by professionals which gives them a thoughtful touch. Portraits are a great way to make your favourite pictures come alive in a unique way and also as evergreen gifts for special occasions.