One of the sweetest memories of childhood is our grandparents. While we fought with, got scolded by and constantly argued with our parents, it's with the Grandma and Grandpa that we got to be in our happy place. From gifts, to treats to sharing secrets with, they have always been there.
Not just when we were young children but also well into our teens and youth, they have always been there for us no matter what. They pampered us all their lives and now it's our turn. let's give our grandparents the special treatment they truly deserve.
But of course, it can be pretty tricky to figure out what to gift to your grandparents. Instead of looking at the usefulness of a gift, it would be wonderful to focus on the emotional gifts.
Make them laugh and cry with joy with these cushion sets that have words like 'Dada-Dai', 'Nana-Nani or 'We Love You'.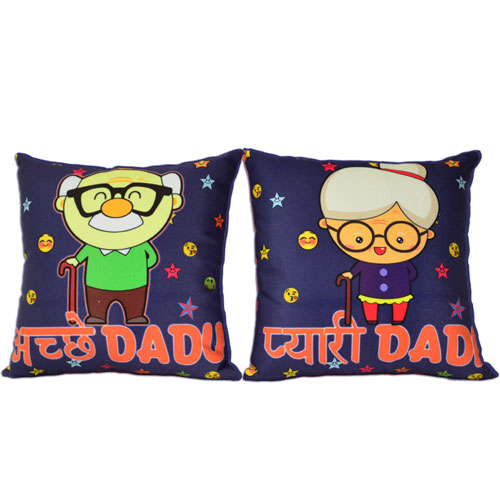 Or take them down memory lane with these beautiful personalised rotating lamps.
Another sweet gift idea for your Grand Mom and Grand Dad is this cute clock that proclaims them to be the best grandparents in the world.
Whatever you choose as a gift for your beloved grandparents, you know that what really matters to them is the thought behind it, the fact that you care and want them to know that you love them!