Nothing excites children as much as their birthdays. They start looking forward to it way before D Day arrives. They have many desires and expectations for how their birthday should be celebrated and what gifts they want. Parents need to be on their toes if they want to get it just right.
An clown surprise is one entertainment that will always be a hit with the kids. Get a laugh riot going with this clown experience gift for your child's birthday party.
Get these cute dinosaur badges for all the kids who are invited and watch them strut around with personalised badges with their dino names on them. They will surely wear them with pride.
A personalised birthday set will please your kid no end as part of the goodies he/she gets on their special day. With a sipper bottle with their name on it, a notebook and a delicious chocolate they will be ready to start their day with a smile.
Some cute gift ideas in addition to the above are these glow in the dark turtles and the tooth shaped toothbrush holder. Your kid will love having these quirky gifts in his/her room.
A birthday is incomplete without return gifts. The birthday boy or girl gets equal pleasure seeing their friends get gifts as much as themselves. This colorful pencil box with the kid's name on it is a lovely gift for any child and a useful gift too.
Birthday mugs or personalised mugs are another gift idea for your child's friends to take home.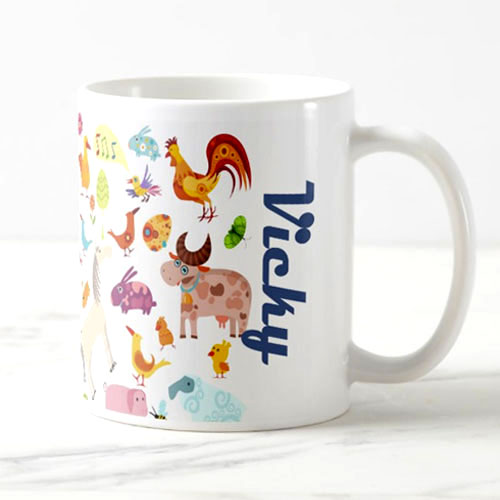 A great birthday package would be one that ticks all the boxes, the birthday gifts, the entertainment, the return gifts and of course the cake. So get your goodies together and plan out your kid's birthday with these cool gift ideas for your child and their friends and it's sure to be a big hit!