It's nearly here, the most exciting time for lovers across the world, Valentine's Day! An uncanny fervour breaks out at this time of year to make romantic vows, profess your love and make lifelong promises. But the most essential part is the Valentine gift, the one thing that could quite make or break your day.
So make sure you don't falter and wrap up a perfect Valentine's day with the perfect Valentine gift. And here are some cool, romantic, personalised and evergreen gift ideas that are sure to impress your partner
I Love You Candle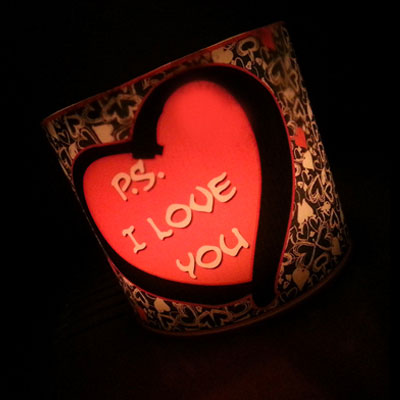 A straightforward proclamation of your love! This beautiful candle glows from inside with hearts to bring romance to any room in your house! Just place a tea light inside the hollow of this special candle and watch it transform
Long Distance Personalised Love Memento

For those looking forward to being together forever, this memento expresses deeper feelings and is the perfect gift for couples looking at a future together. And the name adds a beautiful touch to this personalised gift.
Intimacy: Romantic Game for Couples
Make things fun on Valentine's Day by gifting your girlfriend or boyfriend this intimate and spicy card game. There is no limit to what this game might lead to, so get adventurous and play some games.
Valentine's Day Personalised Chocolates
You can never go wrong with chocolates on Valentines. And if the chocolates are personalised with your lover's name or a sweet and romantic message, it is sure to be a hit.
Floating Hearts Frame
Put your favourite couple picture in this lovely glass frame with sweet and colourful hearts floating around. make your loved one's face light up with this beautiful romantic gift.
Be it an on ongoing strong relationship, one that needs work a bond that's newly formed, Valentine's Day is a chance to forge them anew, work on them harder and make them even stronger. So get ready and plan the day and make sure you get all the right gifts!