For those who love to cook, just being in the kitchen, surrounded by spices and delectable aromas is enough to keep them going. On the other hand, some of us need a helping hand to survive in the kitchen and make cooking a fun activity.
Here are some cool gift ideas for those who love cooking and also those who struggle, to make the experience more fun and enjoyable.
A personalised classy chopping board that has a message engraved on it from you is a sweet and thoughtful gift for wife or husband, depending on who takes over the kitchen.
Aprons with your names on them are also a cool gift for couples, one for the husband and one for the wife, for those weekends when you bond while cooking together.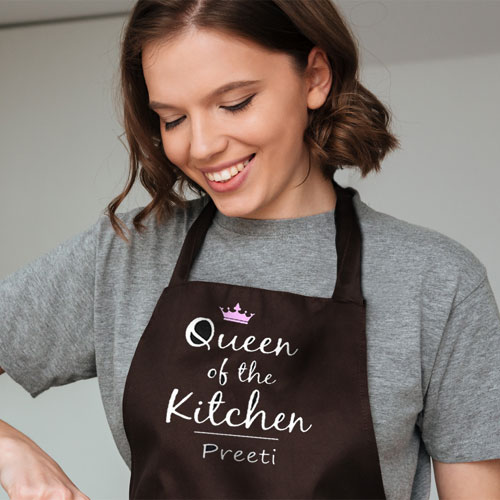 And you have a bunch of adorable kids, get one for them, exclusively for them with their name on it. Kids love named gifts and it will encourage them to lend a helping hand and learn with you.
A framed memento proclaiming him or her the best cook in the world is a must have for any kitchen wall. This cool kitchen gift item expresses your appreciation for their cooking.
A unique gift idea is this rolling pin that has the name on it. Rarely would one see something like this in the kitchen on a mandatory item in every Indian kitchen. Couple it with a personalised chef hat and you're set.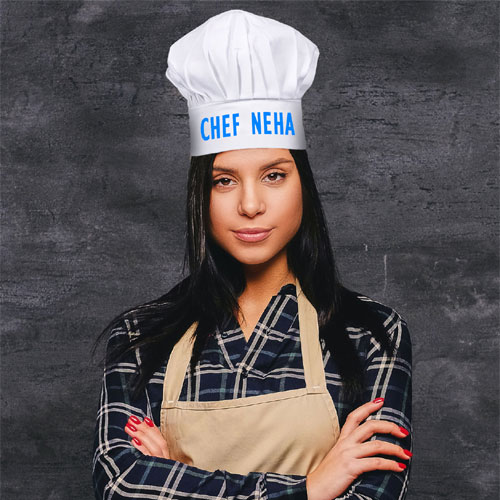 Personalised oven gloves for those who love to bake make a great birthday gift. The secret ingredient of any food item being love.
Get an offbeat gift for your husband or wife on their birthday or as an anniversary gift. Especially for those who love cooking, make the kitchen the special place it deserves to be with a happy cook in it.