Mugs are a popular gift item with everyone as they suit all ages, relationships and occasions. Be it birthdays, anniversaries or the marking of a milestone, mugs are a cool gift idea.
What makes gifting mugs even more interesting is mug sets, based on some theme or personalised mug sets are a fun gift item for couples of all types.
Starting with this special mug set for the most special people in your life, your grandparents. Give these mugs for Nana–Nani or Dada-Dadi and make their day.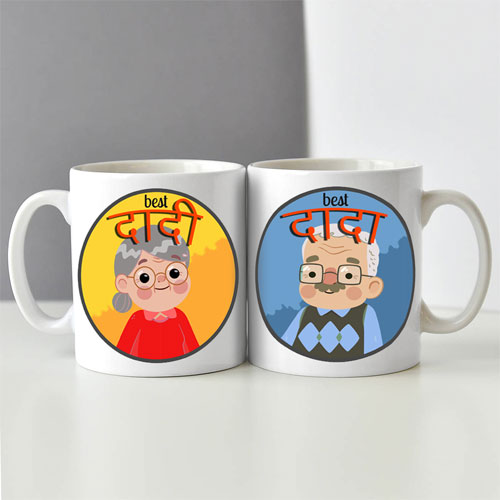 Get a romantic gift set of these beautiful mugs with hearts on them, the evergreen symbol of love. A great anniversary gift for your wife or husband or even to celebrate a sweetheart's birthday with a love gift.
In another gift idea for relatives, here's a mug set for your dear Bhaiyya and Bhabhi. Show your affection and love for them with this sweet gift item.
Anniversary gift sets are and ideal couple gift those celebrating milestones in their marriage. With numbered options or witty writing, these mug sets are a romantic gift.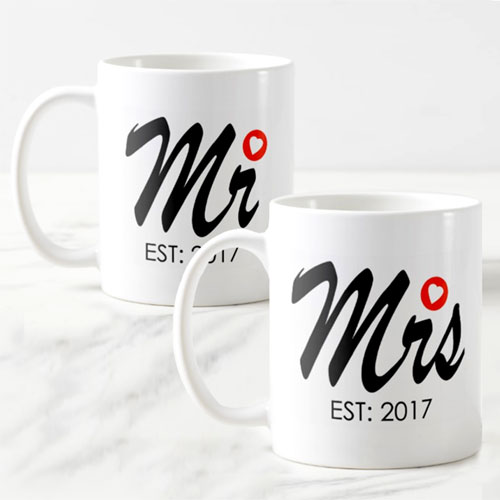 Here's a funny gift of four mugs that proclaim your mug is full of either gusse wali chai or pyaar wali chai. See what comes in your hand!
And last but not least, cool gifts for another relative set, Mom and Dad or brother and sister. Great gift for parents and also a cool gift idea for siblings. These mugs are great to make your Mom & Dad happy or as Rakhi gift for brothers & sisters.
From this wide range of different types of mug sets for siblings, grandparents or couples, you can choose what suits you best. This awesome gift will make the recipient laugh with joy and that's the objective of gift giving anyway!