It's time to light up the house and enjoy the festivities of Diwali. A time to rejoice and celebrate with new clothes, delicious food and gifts for the family and for dear friends.
A simple gift idea is this set of 50 white long burning tealights packed in a smart gift box are ideal for gifting or use at home this festive season. 
This classic Ganesha thali made of stainless steel, combined with the Ganesha diya is a traditional gift for parents or a gift for grandparents. It can also be a great gift for the home for newly weds or people moving into a new house.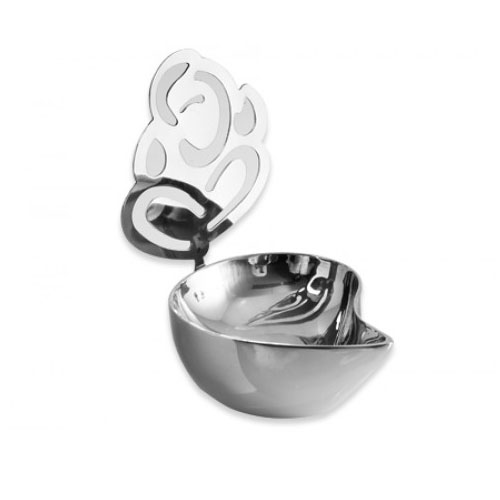 The Pyramid Conch shaped shell votive holder is a unique gift that brilliantly lights up your spaces. Keep it in a corner and let the lights take over your room.  A home gift or decoration item for Diwali lighting.
Another perfect gift idea for Diwali is a deck of playing cards, all the more festive if they are golden and sparkly. One can also make this a personalised gift with the name of recipient on top of the cover. Another game widely played on Diwali is poker, gift this poker set for a fun game with friends.
Diwali is incomplete without the traditional serving of dry fruits. This Diwali Gift Hamper Set has cashews and almonds along with a Diwali mug that makes a wholesome gift for everyone.
This Diwali we all need to stay extra safe and make up for the distances created by current situations. So make everyone happy, don't let them miss you, stay connected with gifts and calls and send love in whichever way you can.