Just like time itself, an evergreen gift is a clock. With the many options and variety that are available, clocks are a timeless gift for any occasion.
1. Romantic Clocks: Great personalised gifts for anniversaries, Valentines Day or any other romantic event.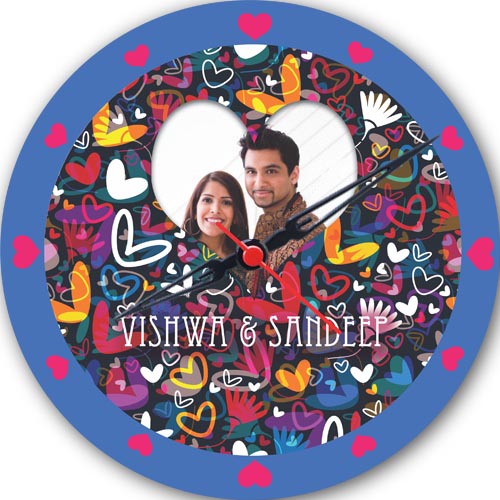 2. Friends Photo Clock: Give your bestie this cool clock with your best pic with him or her. This could be a birthday gift or a friendship day gift as well.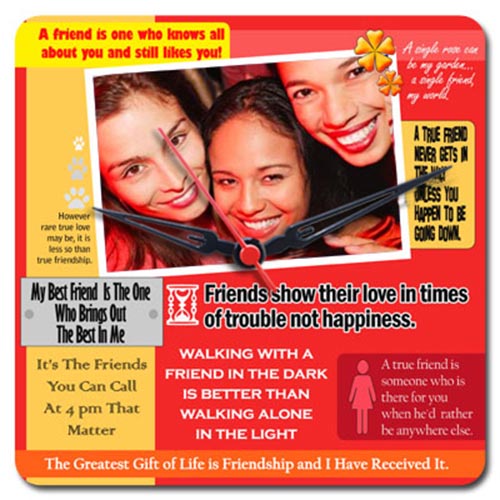 3. Dad Clock and Brother Clock: These personalised clocks make great family gifts for your father or brother.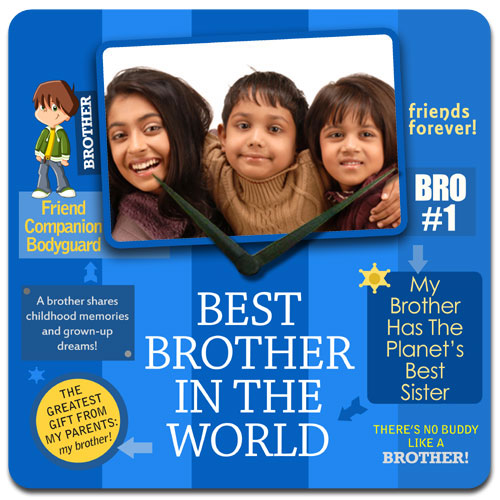 4. Reasons Why I Love You Clock: One does not need a reason to express love but this clock helps you say things you normally cant o your partner. A sweet gift for couples.
5. The Round and Square Clock: A lovely idea for a home decor gift. It can be given as a housewarming gift or also for yourself to decorate your home with your favourite pics on it.