In the festive season the focus of gifting turns from individuals to more focus on gifts for the house. Our home is the place where one feels safe and lives with loved ones and hence giving practical and beautiful gifts for the home are an important part of nurturing our environment.
During festivals like Diwali, gifts that involve lighting and glowing items are very popular and truly light up the house in a unique way.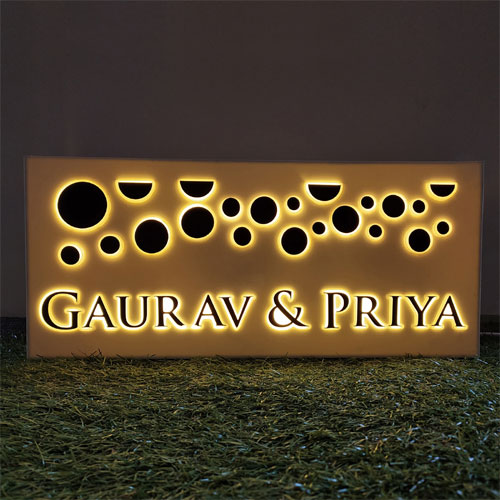 This golden colored nine tee light set is perfect decoration for your home. And the matching personalised nameplate with LED lights makes the perfect gift set.
Another pretty item for the home is this personalised personalised 3D lamp. It is perfect as a table top or wall hanging and will bring out the essence of your favourite picture with it's mirage 3D effect.
For a more religious and traditional gift this Goddess Lakshmi clock is a thoughtful gift item. Gift your grandparents or other family members with this traditional yet practical gift.
A combination gift set of the personalised keychain that says Home Sweet Home and cushions with your choice of letters on them. Such name gifts or personalised gifts are a big hit with everyone.
Another lovely festival season gift is this Gayatri Mantra wall hanging. It is the perfect addition to your home bringing a peaceful and calming effect to the whole family.
The Bodhi Tree Stand Planter is a stunning piece of art. The multi-purpose showpiece can be used to hold a plant in water or it can double up as a candle stand. When used as a candle stand.
Bring home some amazing gifts for the home for the upcoming festive occasions. Light up on Dusshera, beautify your walls for Durgo Pujo and spread peace, calm and happiness in Diwali to all near and dear ones.